Description
Eleaf EC-N Coil 0.15ohm -5PK Wholesale | Eleaf Replacement Coil Wholesale
The Eleaf EC-N 0.15ohm Coil Head is compatible with the Eleaf ECM Starter Kit constructed using a different style of mesh, which provides a much bigger surface area allowing for better flavor and bigger clouds from all E-liquids.
Related Products:
Eleaf Pico X Kit |
Eleaf iJust ECM Kit |
E-Juice |
Coil Features:
0.15ohm Resistance

Organic Cotton
Package Contents:
5x Eleaf EC-N 0.15 Coils (5pcs per pack)
Below is an example of both mesh designs for each coil. (EC-N =Mesh Net / EC-M =Multihole Mesh) Click here to see the EC-M Coil.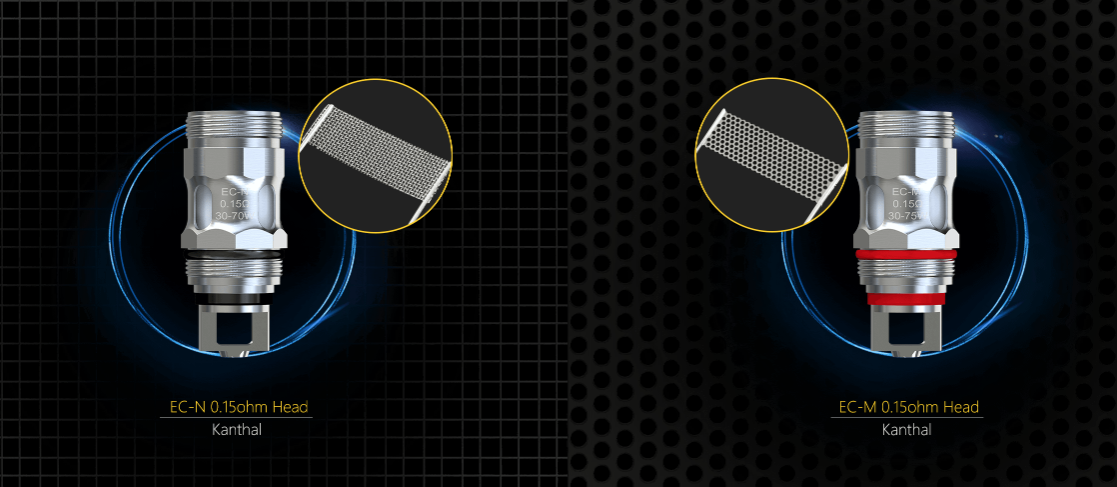 Extra Information